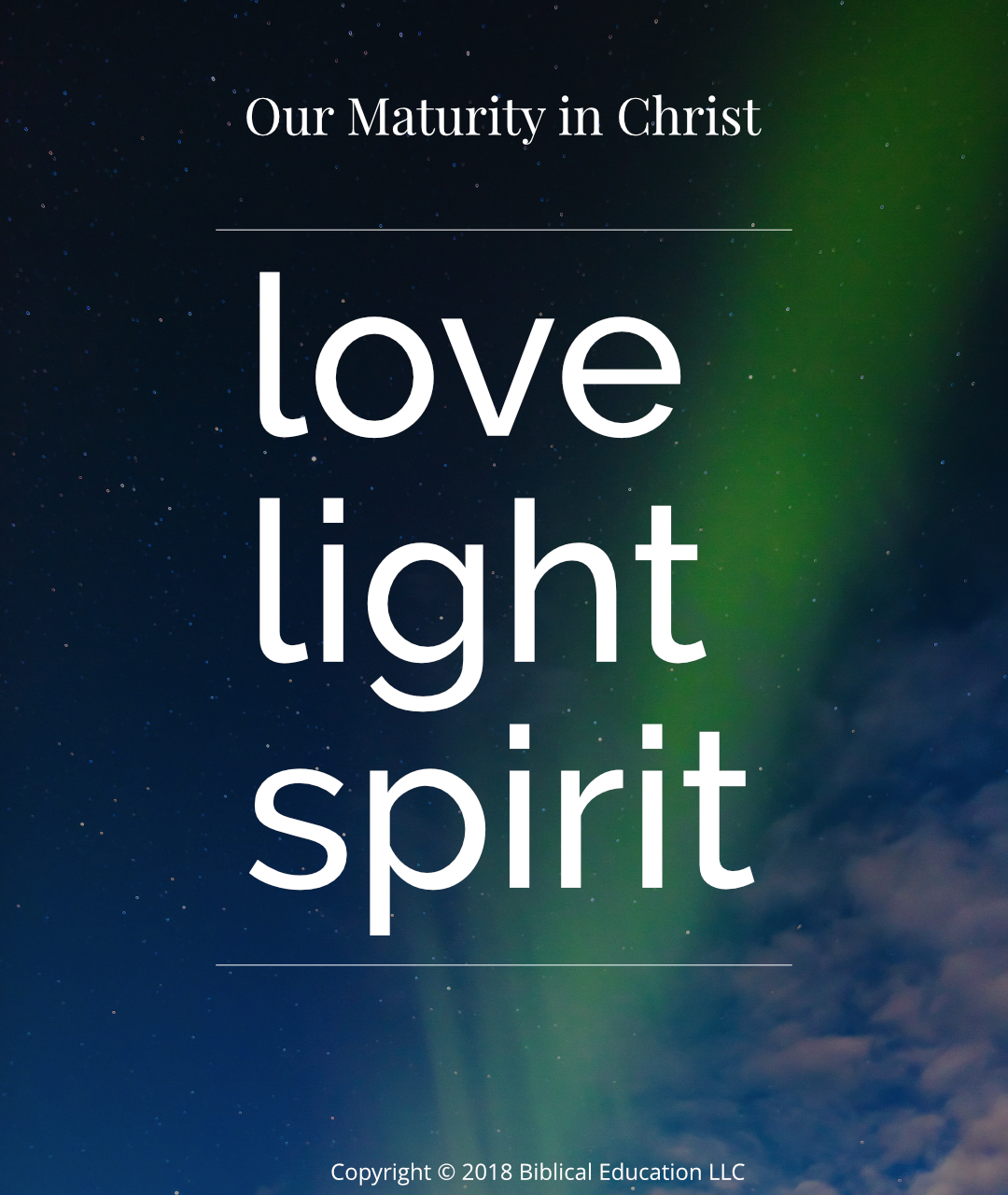 Our Maturity in Christ
An eight-hour modular course exploring how to experience God's love, light, and spirit in a full sharing walk with God through the accomplished work of Christ.
Ephesians 4:1: I therefore, the prisoner of the Lord, beseech you that ye walk worthy of the vocation wherewith ye are called.
From our heavenly position in Christ we walk or conduct our lives on earth. We reflect all the brilliance Christ embodied when he walked or conducted his life in love, light, and spiritual wisdom.
What Can You Expect to Discover and Learn:
How to practically build upon Our Identity in Christ.
What truly is the believer's goal.
How to learn to partner with God.
How to recognize even the subtlest nuances of evil in order to avoid it.
How to unify the body of believers.
How to unify body, soul, and spirit in a seamless walk.
How to prove the Word to yourself.
How to move ahead in life with grace.
How mature love is experiential.
How to be bold in our current world.
View Available Dates For Our Maturity in Christ